---
ZA-Wits-Core
A joint project of the School of Electrical and Information Engineering, the Sydney Brenner Institute for Molecular Bioscience, the Faculty of Health Sciences and the School of Physics, with support from other academic units
The Core cluster for Wits researchers. We are also a node on the Worldwide LHC Computing Grid, participating as Tier-3 ATLAS site. We also support collaborators from the Human Heredity and Health in Africa consortium and participate in a number of collaborative projects.
The cluster currently comprises approximately 1300 cores, with 1.3PB of storage
Approximately 45 worker nodes, RAM size varies from 24GB of RAM to 1TB of RAM.
We have a standard set of development software.
We run SLURM to control local access, as well as a UI machine for grid access.
We have a wide range of bioinformatics and other software installed.
We also run a small virtual private cloud that supports a range of specialised services, including the University's REDCap server.
The funding for the cluster comes from grants to our participating members, incluidng grants from the National Institutes of Health under the Human Heredity and Health in Africa programme (grant number U41HG006941 and 1U54HG006938), and the University of the Witwatersrand,.
---
Current status of cluster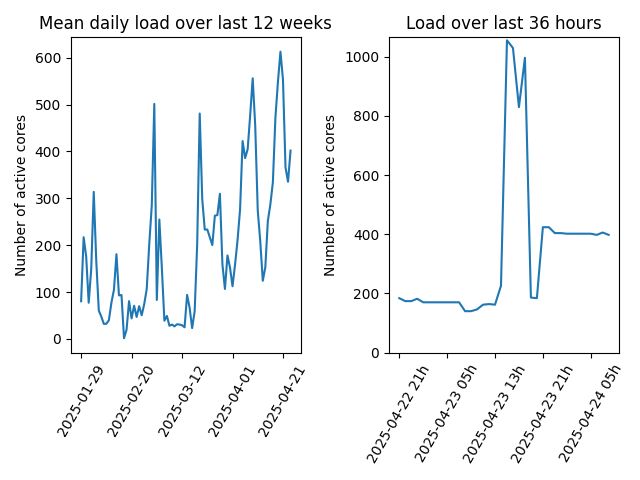 Scott Hazelhurst, 7-6181